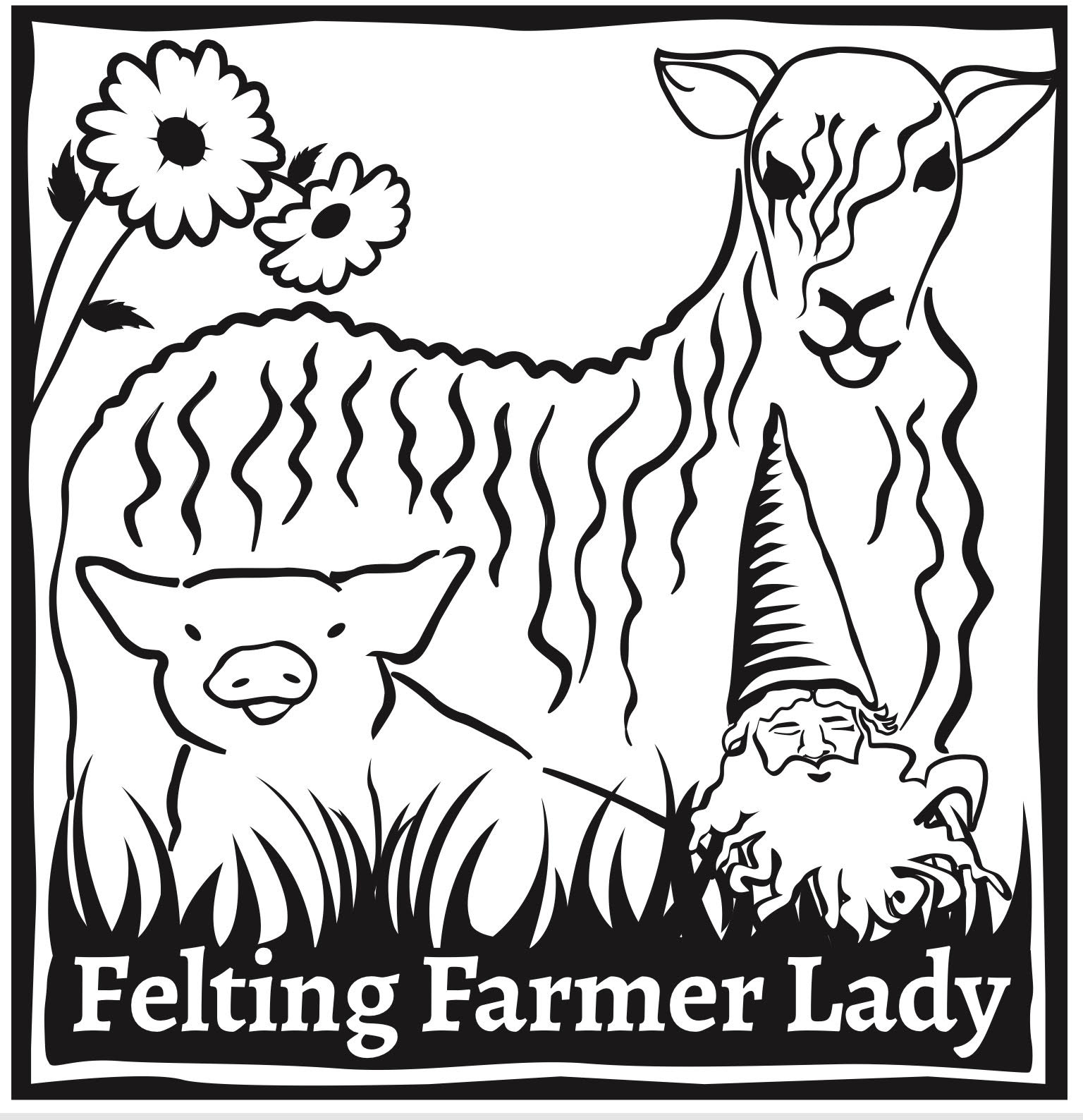 Lee
The FeltingFarmerLady, that's me. My name is Lee and my tiny humans call me Daisy.
I have a love affair with wool, wool right off the sheep, and turn it into sculptures, hand spun yarns, wearables and weavings.
I even print leaves on wool!
My husband and I live on a small homestead farm just south of Elgin along Wilbarger Creek where he fettles with his old race cars and I run my wee fiber arts business. I care for the animals, including 2 sheep and 3 donkeys and together we tend to the maintenance of the farm. We love to share the farm with our children and grandbabies and anyone else who wants to visit.
I have always loved working with my hands and fell into needle felting and the world of wool fiber hard in 2011 after retiring from my paid job. I have an on-line store, teach workshops and sell at several markets around the area. My specialty is locks (the hair on the sheep) from as many breeds as I can find: long locks, short locks, curly locks, crimpy locks, soft locks and coarse locks. I am the lock lady.
Recently I delved into the world of botanical printing and natural dyes. Yes, another rabbit hole!
My superpower is being able to take chaos and create order, my totem animal is the donkey (I'll tell you why if you ask) and I love the primitive and simple things most.
Enjoy!
Needle felt demo
Watch Lee at work…